Ad blocker interference detected!
Wikia is a free-to-use site that makes money from advertising. We have a modified experience for viewers using ad blockers

Wikia is not accessible if you've made further modifications. Remove the custom ad blocker rule(s) and the page will load as expected.
This ancient rune belongs to the Magi clan called Warrior. It has the power to summon thunder & lightning for all Magi Questers who possess it. It is essential for dueling other magi as well as the dark creatures encountered inside MagiQuest. The power of this Warrior rune are only granted to Magi of other clans by the Duel Master. When Dueling with an opponent. Use the rune to drain their mana, or personal power. Especially when Dueling at higher levels. This can make electricity come out of your wand.
WARNING: Spoilers Below!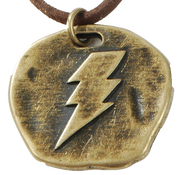 Walkthroughs
Edit
These guides will help you obtain the Lightning Rune at your location.
Myrtle Beach, SC
Edit
Suit of Armor - Castle, lower floor, left side (near dungeon entrance)
Shield - Castle library
Sword in the Stone - Outside the castle, to the right.
Magi Warrior's Code Book - Castle library
Heroic Quest Only: Chest - Behind the entrance to the Duel Master's hut.
Man in the mist - Inside Thunder Cave.
Great Wolf Lodge - Traverse City, MI
Edit
Suit of Armor - Forgotten Hallway
Dragon Shield - Tangled Woods
Sword Painting - Piney Path
Magi Warrior's Code Book - Whispery Woods
Gargoyle - Piney Path
Great Wolf Lodge - Wisconsin Dells, WI
Edit
A Magi Warrior's Code Book - Next to the Quest Tree in Dragon's Hall
Suit of Armor - Next to the Magi Warrior's Code Book in Dragon's Hall
Shield - Dragon's Hall
Sword Painting - Dragon's Hall
Man in the Mist - By the Quest Tree in Dragon's Hall
Battle effect
Edit
Normal: Deals 20 points of mana damage
Upgraded: Deals 30 points of mana damage