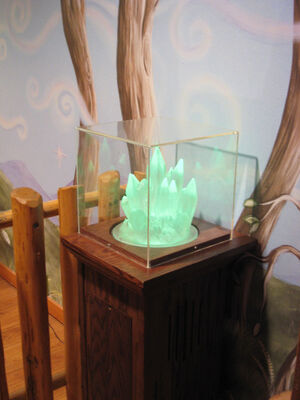 Hover Crystals are the key to getting into the Encounter Rooms where you may run into a Pixie, Dragon, Princess, or even the Goblin King .
These Crystals are found at the entrance to their chambers. Cast your wand at it to see if you are on the rigtht Quest or Adventure to visit them and if your have all of the items you need. If so, they will turn green and you may enter. If not they will turn red.
Ad blocker interference detected!
Wikia is a free-to-use site that makes money from advertising. We have a modified experience for viewers using ad blockers

Wikia is not accessible if you've made further modifications. Remove the custom ad blocker rule(s) and the page will load as expected.