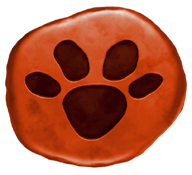 The Enchant Creatures Rune is the rune of the Woodsy Clan. It empowers anyone to speak with the creatures of MagiQuest.
Battle effect
Edit
Normal: Deals 10 points of mana damage and heals 10 points of mana damage
Upgrade: Deals 20 points of mana damage and heals 20 points of mana damage
Walkthroughs
Edit
Wisconsin Dells, WI
Edit
Chest Number One - Dragon's Hall by the Dragon's Lair
Chest Number Two - Dragon's Hall by the Pixie's Perch
Chest Number Three - Whispering Woods
Rune Rock - Piney Path
Pixie Crystal and Encounter - At the Pixie's Perch, activate the crystal outside first, it has to be green, then go in and activate the crystal in the middle to encounter the pixie Serena and she'll give you the Enchant Creature Rune. Note: If the crystal outside is red, you have not collected all the items you need.
East Hanover, NJ (heroic)
Edit
Chest 1
Chest 2 (by the castle)
Chest 3 (Enchanted Woods)
Painting (in castle)
Pixie (same hovercrystal rules apply)
Five cents.
Ad blocker interference detected!
Wikia is a free-to-use site that makes money from advertising. We have a modified experience for viewers using ad blockers

Wikia is not accessible if you've made further modifications. Remove the custom ad blocker rule(s) and the page will load as expected.